Appointment Scheduling
Our live operators will schedule jobs and appointments for you. We use Google Calendar for easy synchronization between your PC, mobile phone, and any other internet connected device. Our scheduling service can be purchased as part of a package or separately. It is highly streamlined, error free, and very easy to use. We can setup notifications to remind you before an appointment so you are never caught off guard. Our operators can customize your schedule by balancing the workload across your employees. Specialized tasks can be assigned to a predetermined individual. You can always see and manage the schedules for your entire team!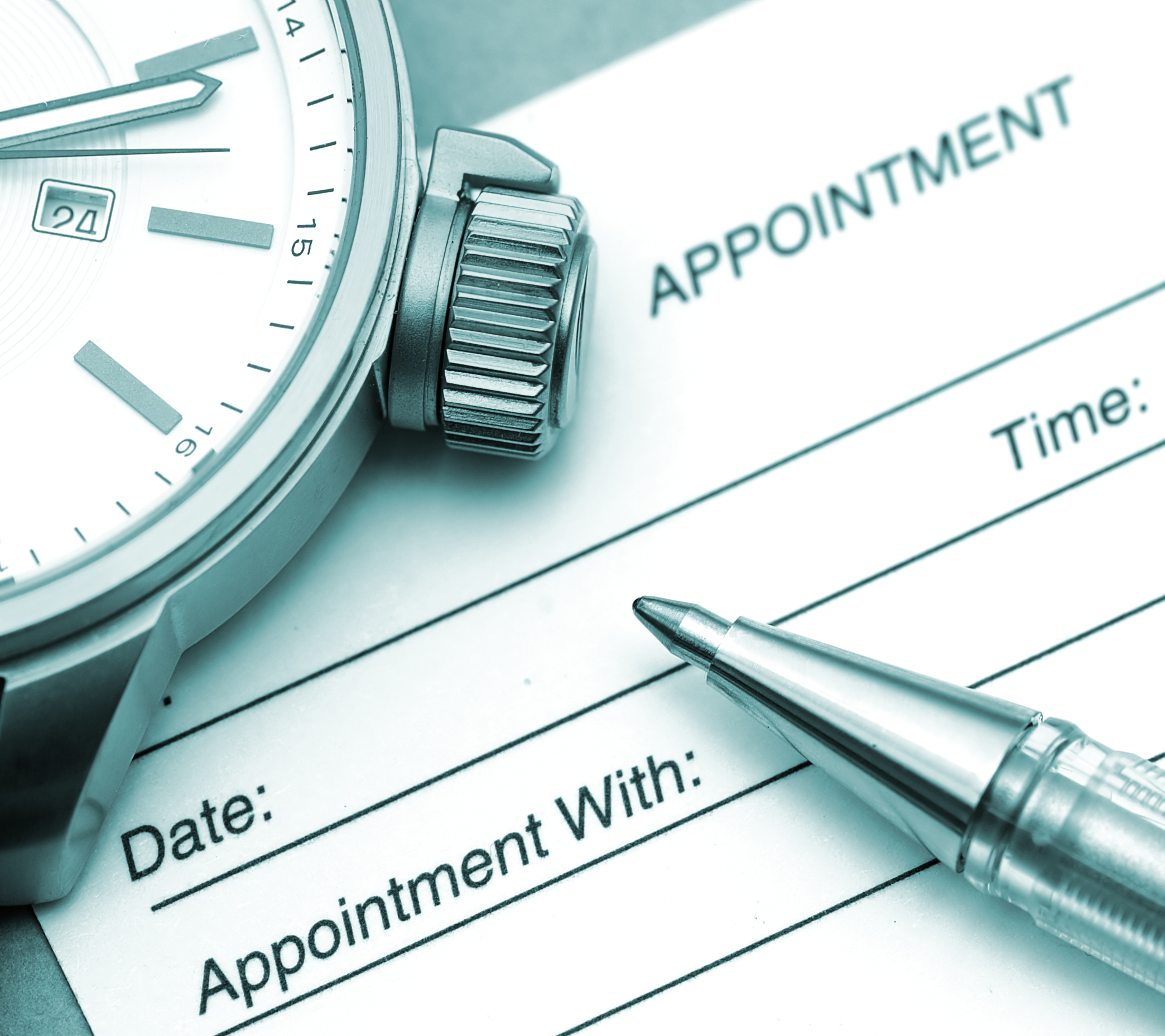 Features Of Our Appointment Scheduling Service
---
Front Office Solutions
---
Easy synchronization between devices
Automatic notifications to all parties
No double bookings
Never miss an appointment
Simple interface
Front Office Solutions
---
Full team management
Book, cancel, and reschedule jobs
Customizable to suite your needs
All information is delivered over a secure connection for privacy
Front Office Solutions
---
Complete access to appointment information 24/7/365
Balanced workload for your team
Jobs can be custom assigned to specific employees
Don't loose time over appointments again! Call us for more information on our appointment scheduling service. This service usually works best when bundled with one of our answering service plans. Appointment scheduling can be complex and difficult to manage. Leave it to us! We have been scheduling and booking customers in many different lines of business for years. Our system is well managed and proven reliable. To take your business to the next level we also offer a dispatching service and can manage the workload for your team while you grow your business without interruption.